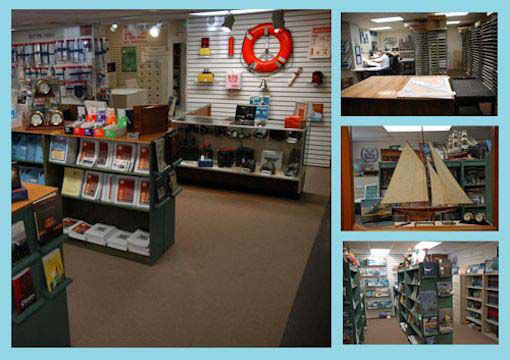 Shop Online! 10 - 40% Off
We would like to welcome you to Maryland Nautical Sales where you can purchase nautical charts, nautical books and other navigational resources at 10 - 40% off.
Founded in 1949, Maryland Nautical Sales is one of the largest nautical chart agents in the United States. We have in stock a worldwide selection of Nautical Charts, Nautical Books, Electronic Charts & Navigation Software. As a supplier of worldwide charts (corrected up-to-date) and publications of the U.K. Hydrographic Office (British Admiralty) since 1987, Maryland Nautical was granted its "International Admiralty Chart Agent" status by the U.K.H.O. in 1999. We are also an ISO 9001 Registered Firm.
In addition to our wide selection of nautical charts we stock a complete line of Code of Federal Regulations. If Sealite Aids to Marine Navagation is what you are looking for you will find that we carry a wide selection including:
We invite you to browse our catalog where you will find: