Chart Management
Vessel Chart Folio Management Service (TURBO TRAC)
Maryland Nautical Sales, Inc. can give the Ship owner, Ship manager and Ship's Officers the ability to maintain up to date inventories of charts and publications as required by IMO (SOLAS) requirements and any other national or international regulations.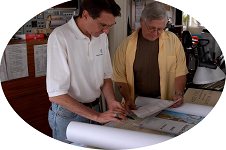 How the Charts and Publications Tracking Subscription System Works
In consultation with the ship's officers, Maryland Nautical Sales assembles an inventory of charts and publications onboard the vessel which is then entered into our tracking database. Each time MNS is advised of an edition change by a publisher or hydrographic department, this information produces a report that updates requirements for the particular subscriber.
Customer May Arrange:
1. to be notified of availability and provide USA with instructions.
2. to automatically receive the materials upon availability.
3. to have the items collected and dispatched periodically.
---
*THIS SERVICE COVERS:
British Admiralty Charts and Publications

NGA Charts and Publications

NOS Charts and Publications

Canadian Hydrographic Service Charts and Publications

USACG Required Publications IMO Publications
---
We offer a package that can be tailored to suit the individual tug owner or a fleet of the largest vessels. Turbo Trac provides assurance that you have the latest charts and publications aboard your vessel.
Inspection
Initially an inspection on each vessel will be required to ascertain the current inventory of all on-board editions of all charts and publications. This inspection can be obtained by the vessels crew or staff from Maryland Nautical can visit the vessel if it is close to our offices.
Reporting
On completion of the inspection an inventory will be input into the Turbo Trac database and compared to an up-to-date database of charts and publications. A report will be generated indicating all out of date charts and publications including all corrections for British Admiralty charts for the latest chart edition. This report may be produced at any time to give the latest editions for any given vessels inventory.
Renewal
At intervals determined by the ships crew or office, updates of all new editions of charts and publications will be forwarded to the vessel. This may be when the vessel is visiting certain ports or forwarding to offices at regular intervals.
Notice to Mariners
Automatic supply of Notices to Mariners, Digital Notices to Mariners on 3-1/2" diskette can be made directly to a vessel, office or other location.
Admiralty Raster Chart Service
As a dealer in ARCS we are able to supply your electronic charting needs for both the Navigator and Skipper services.
For more information regarding Turbo Trac contact the sales department. Call (800) 596-7245 or email [email protected]