Amazon Customer Feedback
Excellent service!!!

By Franklyn Tyson on January 23, 2017.

Very good service.

By KS2017983 on January 23, 2017.

Quick shipment, product as described, well packaged.

By Erica on January 19, 2017.

Very fast shipping and book well protected.

By Chris on January 15, 2017.

............... ..........................

By Maree Celeste Larsen on January 10, 2017.
For more Amazon feedback

click here

.
____________________________________________________________
Customer Testimonials

"Maryland Nautical is always willing to go the extra mile to help Vane Brothers. Eric and Frank are always quick with their response whether it is an emergency or not. Quotes are sent back same day and orders are delivered in a timely manner.
Knowing that Maryland Nautical is available to deliver 365 days of the year is also an added security. If we ever need to get charts to a vessel ASAP it is comforting to know that we can rely on Maryland Nautical to get the job done. Their consistency of extraordinary services is also valued at Vane. On several occasions they have played a key role in making sure our vessel get what they need. Whether it is rushing charts over night to Philadelphia when only given notice the previous afternoon (like what happened with our Tug Magothy) or contacting our buyers about updates to make sure that they are supplying our tugs with only the charts that we need Maryland Nautical is always there for Vane Brothers." 
--  Liz Black, Senior Buyer - Vane Brothers
"I can recall a few times where Eric Beswick has gone above and beyond to keep our vessels moving without delay. Between 2005 to 2009, Vane Brothers was heavy into New Barge & Tug Construction. Eric worked late nights and weekends to handle our demand with our tugs navigating to the Gulf and the Great Lakes. Eric consistently provides invaluable service to Vane Line Bunkering"
– Ed Adams, Senior Services & Maintenance Buyer - Vane Brothers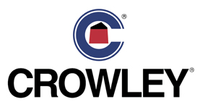 I would like to take this opportunity to express my sincerest thanks to the Maryland Nautical staff, especially Eric Beswick, for the extraordinary job performed with the support of all navigational needs for the ARC vessels worldwide.  By being directly involved with all requests from each of the ARC vessels, Eric has coordinated the staff at Maryland Nautical to accomplish difficult tasks and deliver materials to the requesting vessel's without any schedule hesitation and wherever the port may be.  By Maryland Nautical keeping up with automatic chart distribution procedures, it has made the job for each Captain easier to keep updated with required current charts on board.  I highly recommend Maryland Nautical to any company requiring nautical materials and services.
 - Mike Miller, Purchasing Agent - Crowley Maritime Corporation
M/V INDEPENDENCE II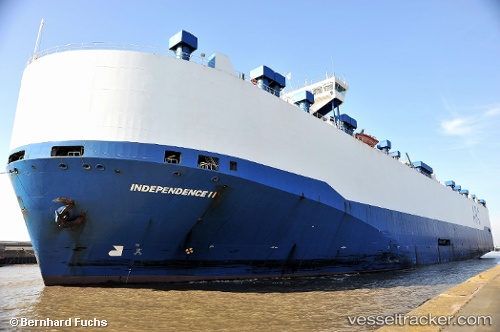 I have worked on 4 different ARC ships in the past 1-1/2 years (Liberty, Honor, Patriot, and Independence II).  All 4 of these vessels have their chart services supplied by Maryland Nautical.  On each of these ships, we have required assistance from your company for various different reasons.  Our point of contact in each instance was Eric Beswick.  He ALWAYS promptly responded to our requests and tried to assist us with problems we were having.  Most of the time the problems were with the ship's ECDIS charts (permits & corrections).  Eric, using explicit e-mail instructions, guided us through various different issues on each ship.  On other occasions, he has assisted us in updating our paper chart/pub catalogs and supplied us with automatic updates.
I believe Eric Beswick is an asset to your company.  His dedication to his job and all of the ships he assists deserves commendation.  He provides good support to our vessels and we thank him for this continued exemplary service.Best 
- Captain Kimberly A. Borges, Master- M/V Independence II
 M/V HONOR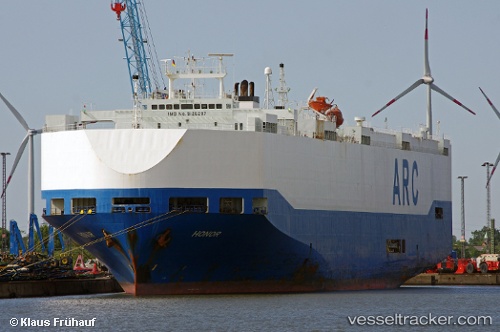 I have been the Navigational Officer aboard the ARC Vessel, M/V HONOR for the past four years and have been very satisfied with the timely and professional service offered.
We use British Admiralty Charts and Publications. New Issues of charts and publications have always been delivered to the ship at the earliest opportunity and have always been corrected and up to date.
On more than one instance we have had a change in Port Schedules adding a new port to which we have had no charts. Maryland Nautical was able to express deliver the needed Charts and Publications to the ship in time.
I most certainly do appreciate the fine service you and the staff at Maryland Nautical have provided this vessel.
 - Don R. Elderkin, 2/M, M/V HONOR
 M/V COURAGE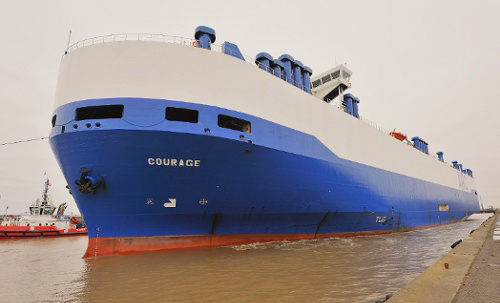 I have enjoyed our working relationship over the years.  I remember the old days (20 years ago) when we were only the M/V Faust.
The personal service provided has always been top-notch and accommodating to our needs and schedule.  Thank you for a job well done and I look forward to many more years of your professional services.
- Capt. D. Scott Wiegand, Master, M/V Courage
Maryland Nautical has been the Chart and Publication provider for our vessel for approximately 7 years.  During that time we have had an extremely positive experience dealing with Maryland Nautical.  They have always been able to fill our orders, both large and small, even on short notice.  Maryland Nautical's greatest attribute must be their customer service, which is both prompt and courteous whether by phone or e-mail.
It has been a true pleasure dealing with Maryland Nautical over the last several years.
 - Alex Ramirez, 2nd Officer, M/V Courage
 M/V PATRIOT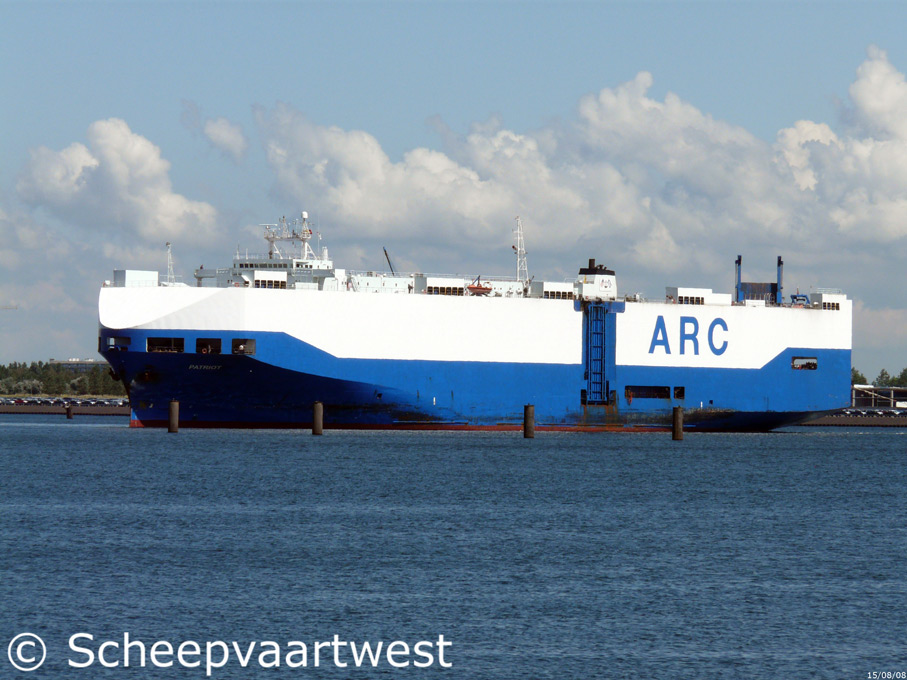 I have been sailing on the ARC ships off and on since 2005 and have on several occasions dealt with Maryland Nautical. One service that stands out is the auto distribution system.
This takes a lot of work out of the chart and publication ordering process. I can count on Maryland Nautical to have our navigation supplies requirements being delivered in a timely manner and always correct. Several of the ships have had to switch between the North Europe run to the Middle East run and back again. The chart and publication requirement for such a switch is extensive and involved.
Each time this has happened Maryland Nautical has met the challenge every time supplying everything we needed. I look forward to continuing the utilization of Maryland Nautical's services for many years to come.
 - Captain Morgan Dailey, M/V Patriot  
 M/V RESOLVE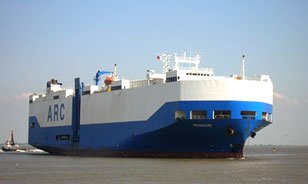 Maryland Nautical has been our chart and publication supplier for many years. Eric Beswick and his team have always come forward to meet our needs. Maryland Nautical is our sole bridge equipment and consumables supplier, from paper charts, printed publications to ECDIS vector charts and everything in between, Maryland Nautical has the solutions to meet and exceed your expectations.
- Roberto Rivera, Second Mate, MV RESOLVE
Good news! Our contract has been extended another year – I know I speak on behalf of purchasing – we could not be more pleased to be working with Maryland Nautical – one top-notch vendor!!!
- Marylee Martinez, Purchasing Agent - APL Maritime Ltd.